deAlberto still betting on the European market to present their wines . last February 24 he moved to Amsterdam to present the new vintage of our deAlberto Verdejo 2013 . During the conference held at the Hotel Casa 400 tasting was conducted in collaboration with the PR agency Melman Communications. 2014 begins with good prospects for the world of wine. Closing the year 2013 casts a new record in value of exports reach € 2,628 M , representing more than 162 M invoiced in 2012. Moreover, the good harvest last fall in Spain also favors a volume recovery , which begins to climb since last August and has now reached 1,847 Ml , although still far from the record of 2,300 M of early 2012. The Netherlands has become , in recent years, a favorite for Spanish wine export destinations . A strong wine culture and personality of our wines have captured the palates of the region.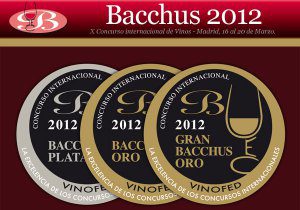 January is a month of balance and is also the time to sit and reflect on the goals we want to achieve in the new year. At the moment we are satisfied and rested for the warm welcome we had from nuestos wines in national and international competitions and above all and most importantly the reception of our consumers.
In March last year, the jury of the contest Inernacional X Bacchus Wines Bacchus Silver awarded to wines we GUTI Verdejo 2011 , Valdemoya Rosado 2011 Finca Monastery Palazuelos and 2011 . From Mundial'Bruxelles Competition 2012 ' we were awarded the Gold Medal for the CCL Team 2007.
In the month of November 2013 edition of the iconic Guía which covers the wider representation of samples you tasted in Spain, including new vintages and brands that will be sold during 2013 was published. Here we meet again with 91 points as featured De Alberto Verdejo 2011 ( 100 % Verdejo ) , 90 points GUTI 2011 ( Verdejo ) , or 89 points paalazuelos Monstario of 2011 ( Rueda) results.
In the last edition of the Awards of the International Wine and Spirits Competition , also known as CINVE , we were awarded in the category of still and sparkling wines, the silver award for our deAlberto 100 % Verdejo 2011 .
As you can see , we started the year with very good taste and launching our next multimedia project that soon we will communicate .