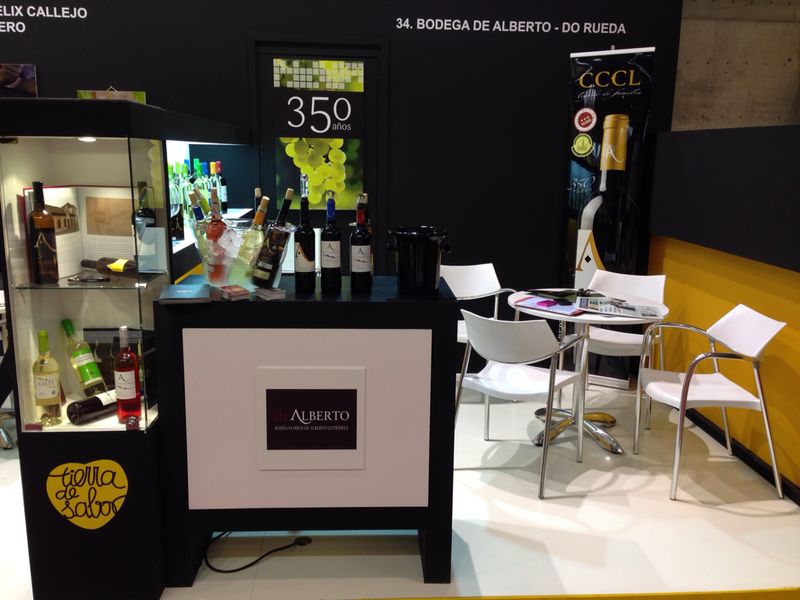 The Prince and Princess of Asturias have inaugurated today the twentieth edition of food, the largest fair for the agri-food industry in Spain, in which 3,800 companies from all over the world show the main innovations and trends in the sector. With a total of 195 exhibitors of companies, institutions and quality figures from Castilla y León, the community has become the second with the greatest presence at the Barcelona fair.
The Hijos de Alberto Gutiérrez winery will be present in the coming days as an exhibitor among the representation of wines from the province of Valladolid. At the stand, visitors will be able to learn about the history of the winery, its wide range of products and a tasting of its best wines.
Wine has become one of the focuses with the greatest attention in this edition. The wines of Castilla y León come with 84 exhibitors. A variety of young wineries and others with a long tradition come together to form a representation of the Spanish wine sector. The commitment to "The Alimentaria Experience", an innovative and interactive gastronomic exhibitor that will feature more than 40 chefs with nearly 50 Michelin stars, makes this meeting a magnificent opportunity to enjoy the flavors of the land.
During the last months, Spanish wines have been demonstrating their quality and great acceptance in the international market. One of the great purposes of Alimentaria 2014 has been to focus on new markets such as Asia and to continue growing in more established ones such as the United States, Latin America and Europe.