Bodegas De Alberto reactivates its wine tourism visits this Saturday, July 11. The magic of the underground winery with more than three centuries old and the singularity of the elaboration of De Alberto Dorado, the great tourist attractions of Bodegas De Alberto
Bodegas De Alberto, wine tourism reference of the Denomination of Origin Rueda, resumes its visits from this Saturday, July 11, after three months of inactivity due to the state of alarm caused by COVID-19.
Visits to the winery will maintain their usual routes and incorporate extraordinary security measures for the public and its staff.
After the suspension of wine tourism visits in the middle of last March, the wine tourism department of Bodegas De Alberto has worked for the rigorous application of all the security protocols established by the Ministry for the resumption of tourist activity in wineries.
Continue enjoying a unique experience
"The priority for us for the reopening is safety and customer satisfaction. To ensure that visitors continue to enjoy a unique experience, with all the security measures », indicates Ángeles Jiménez, Head of Wine Tourism at Bodegas De Alberto. "In addition, they are very consistent with the personalized and family character of our visits," he adds.
For this new stage, all the necessary safety protocols have been included, such as reducing the groups to a maximum of eight people, specific cleaning of the route spaces and the application of the safety distance, among others.
Tour of the underground cellars
The main objective of these measures has been to comply with the security protocols without modifying the usual route of visits Memoria Inhabited and All You Need Is Gold, which include two 'main dishes' highly valued by the visiting public: the underground cellars of the Dominican monastery from the 17th century and the uniqueness of the production of De Alberto Dorado wine, oxidized in demijohns under the sun and aged in traditional barrels of more than 70 years.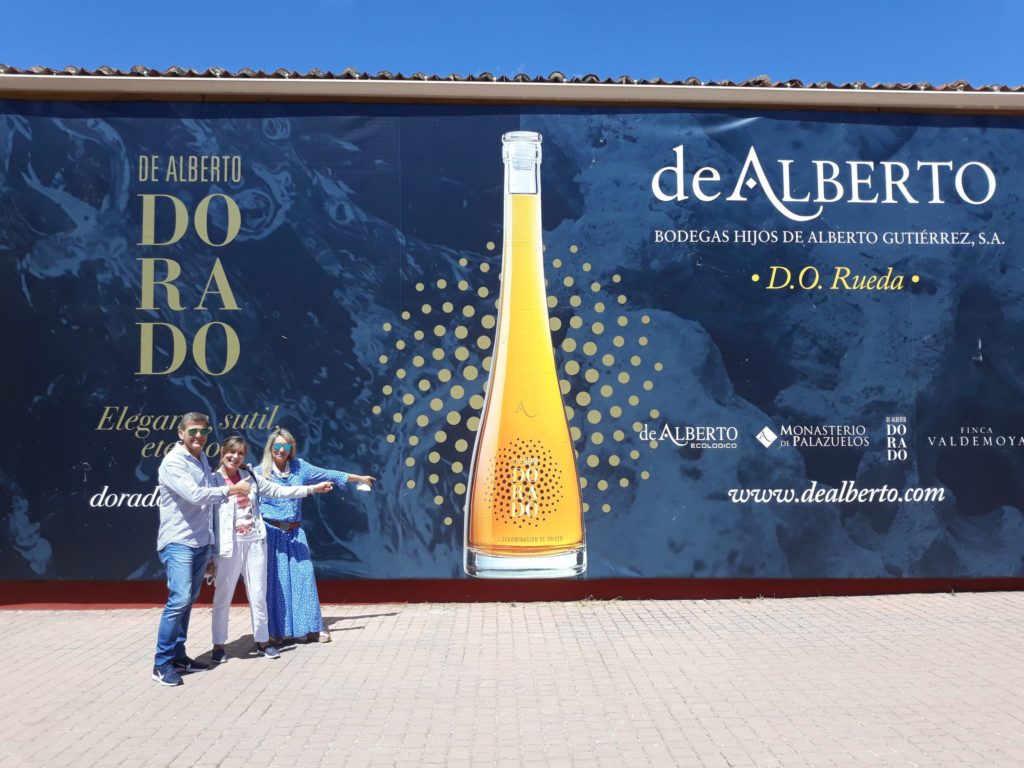 One of the oldest wineries in the DO Rueda
Bodegas De Alberto is one of the oldest wineries in the Rueda Designation of Origin. It is located in the old Monastery of San Pablo and in its underground cellar from the 17th century, in the municipality of Serrada, 1.50 hours from Madrid via A-6 and 25 minutes from Valladolid.
Bodegas De Alberto is the only winery of the DO Rueda that, with its De Alberto Dorado Verdejo 100% DO Rueda, has maintained since its birth in the 40s the elaboration of the historic golden wine, strictly following the traditional methodology: developing a crianza Oxidative in open-air 'demijons' and a solera aged in 600 liters capacity barrels with a mother wine of more than 70 years.