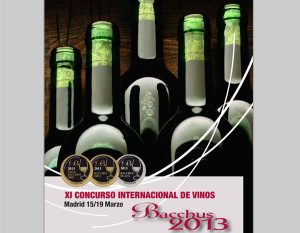 The International Wine Competition, Bacchus already has dates for 2013. Madrid will once again become the world capital of wine. It will be from March 15 to 19 when hundreds of wines will meet competing for the best prizes and recognition at an international level.
The awards are of vital importance for many of the Spanish wineries since they provide important recognition. It is one of the most important international wine competitions in our country. This recognized by the International Organization of Vine and Wine (OIV) and the International Union of Oenologists (UIOE). Events such as Enofusión, which is currently taking place in the capital, demonstrate the great potential of Spanish wines.
More than 100 tasters, among which are recognized figures of criticism at a national and international level, They will be part of the jury. They will have the power to decide the best wines among the categories of still white wines, still rosé wines, still red wines, semi-sparkling wines, sparkling wines, liqueur wines, wines from overripe grapes and wines from raisined grapes.
During four days the jury will be in charge of awarding the distinctions Grand Gold Bacchus, Gold Bacchus and Silver Bacchus among the best participants. They will do so with a blind evaluation of more than a thousand participating references from some of the main players in the world wine atlas: Italy, France, Argentina, Uruguay, Portugal, Germany or the United States, among others.
Last year, Bodegas Hijos de Alberto obtained the Silver Bacchus for the wines GUTI Verdejo 2011, Finca Valdemoya Rosado 2011 and Monasterio de Palazuelos 2011. This year we will fight not to stay at the gates of Gold, despite the great competition that we will have from friends in the sector.
The competition figures are, without a doubt, representative of the unquestionable value achieved by Bacchus as promotional platform and worldwide showcase of its renowned awards.